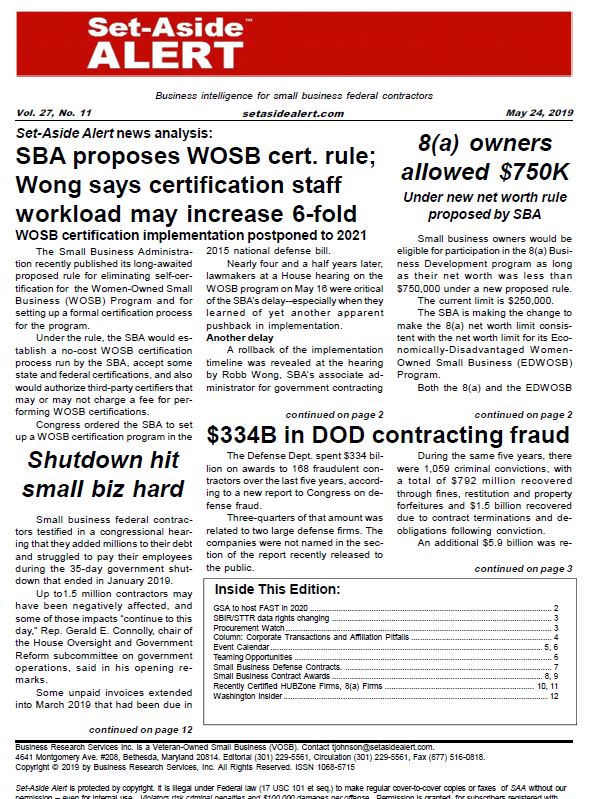 Click above image for sample issue.
Click here for a sample of our
daily Contract Opportuntities e-mail
Set-Aside Alert is published by
Business Research Services
1-800-845-8420
brspubs@sba8a.com
www.setasidealert.com
www.sba8a.com

Set-Aside Alert is the premier federal government contract information service, focused on small businesses, minority-owned and women-owned businesses, veteran- and SDV-owned businesses, SBA 8(a)-certified companies and HUBzone businesses. Since 1992, our market intelligence service includes daily e-mail notices of all small business contracting opportunities and biweekly newsletters providing the latest news, insider tips and proven strategies used by successful small businesses.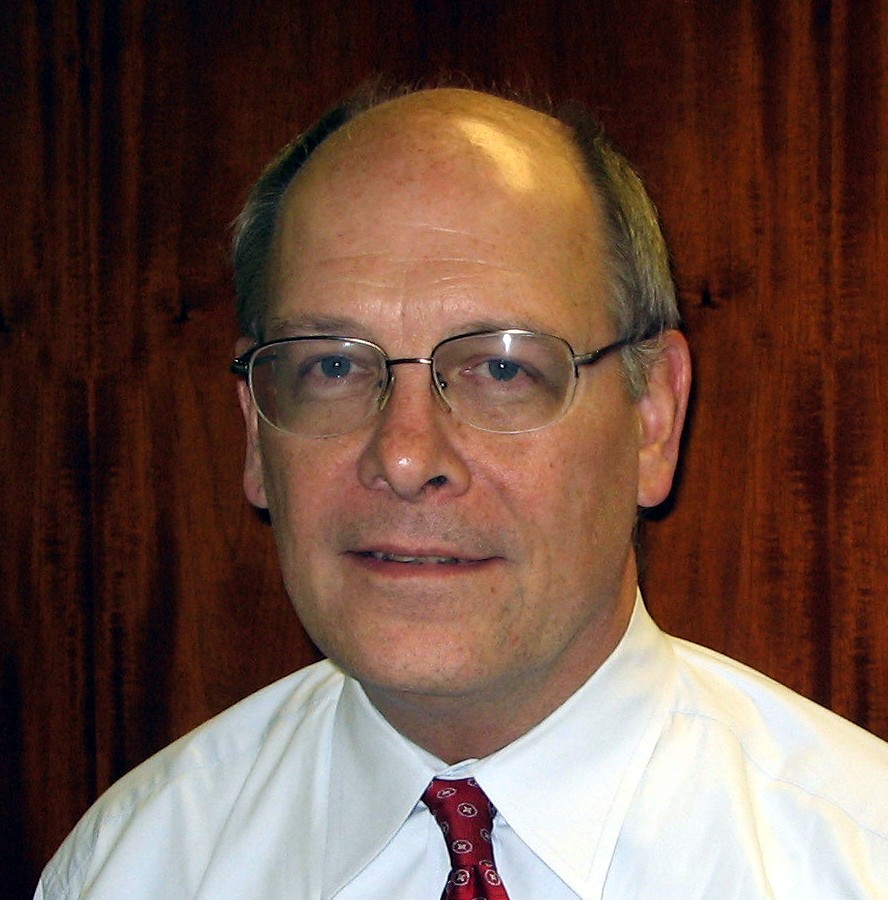 Tom Johnson is the publisher of Set-Aside Alert and the president of Business Research Services. Set-Aside Alert is the nationís leading news source for anyone working in the small business Federal contracting environment. With subscribers in every US state and territory, Set-Aside Alert serves as an invaluable resource for small contractors, prime contractors, consultants, and government agencies. Business Research Services also produces directories, books and guides for companies, consultants, and government agencies -- all with a focus on small business in Federal contracting. Tom is an alumnus of Purdue University, where he earned a Bachelor of Science degree in Chemical Engineering and a Masters of Science degree in Industrial Administration. A proud veteran, he served in the U.S. Army Chemical Corps in positions at HQ, US Army Materiel Command.
Alice Lipowicz, the editor of Set-Aside Alert, is a leading journalist in the government contracting community. Before joining Set-Aside Alert in mid-2012, Alice wrote extensively for Federal Computer Week, Washington Technology, WJLA NewsChannel 8, Congressional Quarterly Homeland Security, CD Publications' Homeland Security Funding Report and Crain's New York Business, where she covered the Washington beat. Her work has been published in the Washington Post, Salon, Reader's Digest and the Manhattan Institute. She is an avid social media proponent and provides a robust daily feed of federal contracts tweets through the @SetAsideAlert twitter handle. She has a BA in Economics from Washington University in St. Louis MO.
Click here for more information about Set-Aside Alert.