NBPCI/Set-Aside Alert's
Federal Executive Forum Series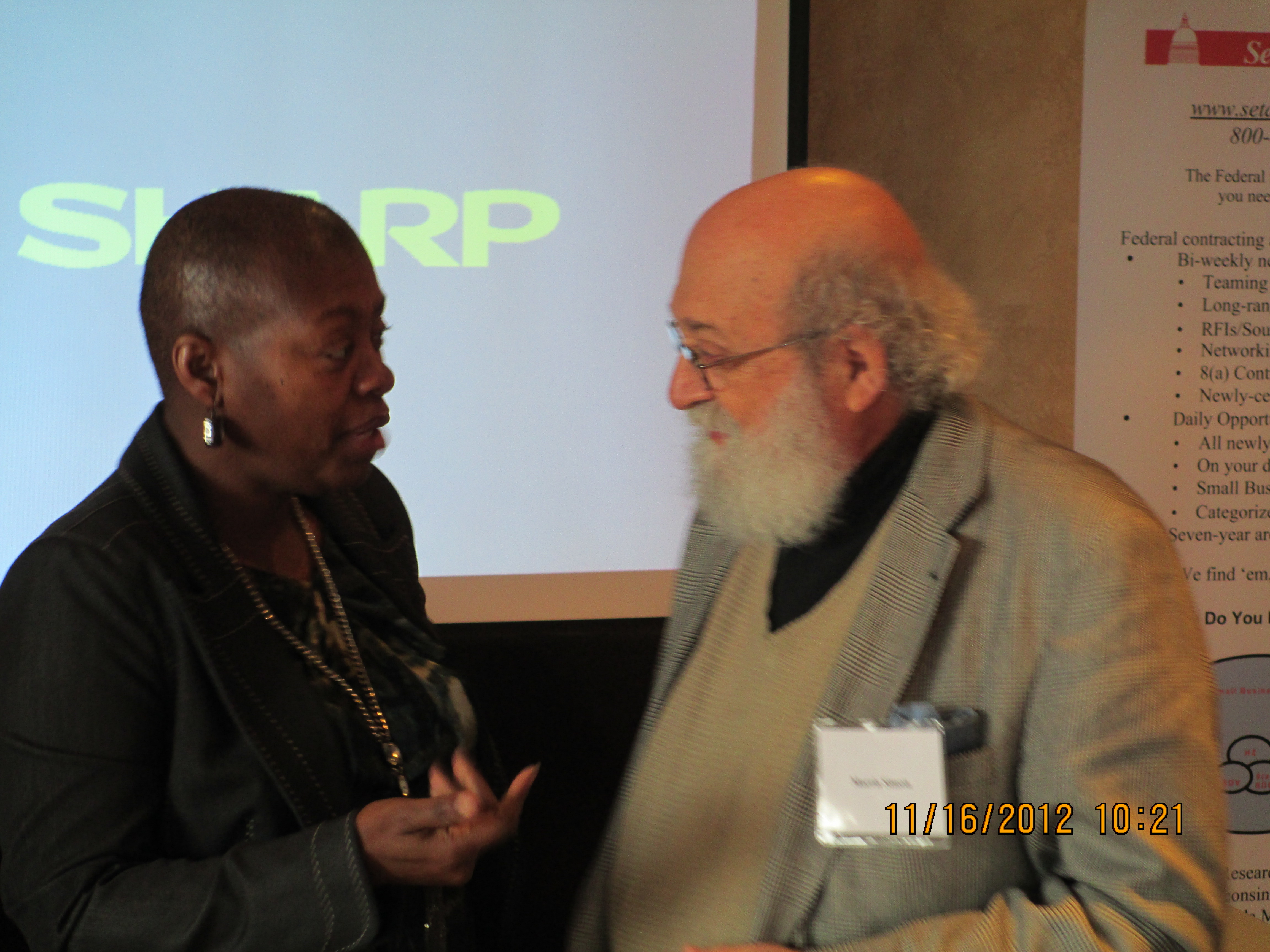 11-16-12: Teresa Lewis, Office of Small and Disadvantaged Business Utilization Director, Department of Health & Human Services, with Morris Simon, Apextech LLC, HHS contractor
Events are held at The Tower Club, Vienna VA, and other locations

Join us for networking and information about contracting with federal agency components and facilities across the country.

Here's our agenda so far for 2017.
Watch for announcements of additional Federal Executive Forums, luncheons and training events.
Sign up in the box at the right and we will
make sure you are invited!

Business Research Services produces workshops and webinars and participates in and sponsors many events around the country. We hope to see you at one or more of the following events. Be sure to look us up, and check to see if our publisher Tom Johnson is speaking at a workshop at the event:

COMING UP:

Workshop: Teaming, Subbing and JVs That Comply
with SBA Regs and New Limitations on Subcontracting
March 8 2017
click here for info and to register.

EVENT CALENDAR:

Click here to learn 12 Ways to Use Set-Aside Alert for Success!

If you are a business executive or manager at a small business, or a minority or woman-owned, HUBZone or Service-Disabled Veteran-owned business, subscribe now and start gaining your contracting edge. If you are an executive in government or a prime contractor, subscribe now to stay up-to-date on the regulations, legislation and policy developments that will affect you and the small business contractors who want to work for YOU!

Click here for more information about Set-Aside Alert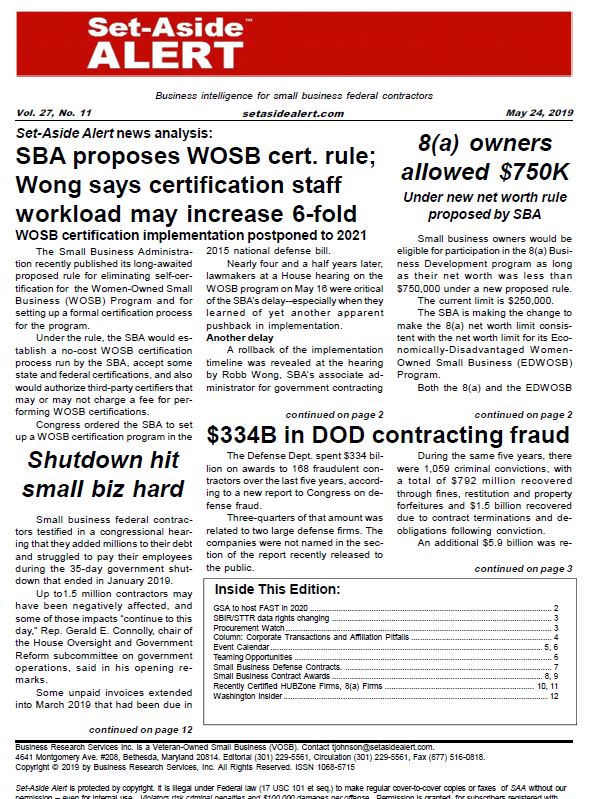 Click here for sample issue.